---
Rinse the puy lentils under running water and then soak them for 10'.

Slice the peppers, the parsley, and the scallions.

Place the lentils in a pan with three times the volume of water. Bring to the boil and simmer for 20'.

Drain them and place in a bowl with the sliced vegetables, the olive, and the salt, and stir.
This is a power-food combination not only for vegans and vegetarians, but for everyone! This salad is ideal for a nutritious and easy dinner on busy days.
You can avoid using the green chili pepper if you haven't introduced hot peppers to your child's diet.
You can store the salad in the refrigerator 2 to 3 days.
Lentils vary in their cooking times depending on their quality and age.
Lentil and red pepper salad goes perfectly with No Knead Bread.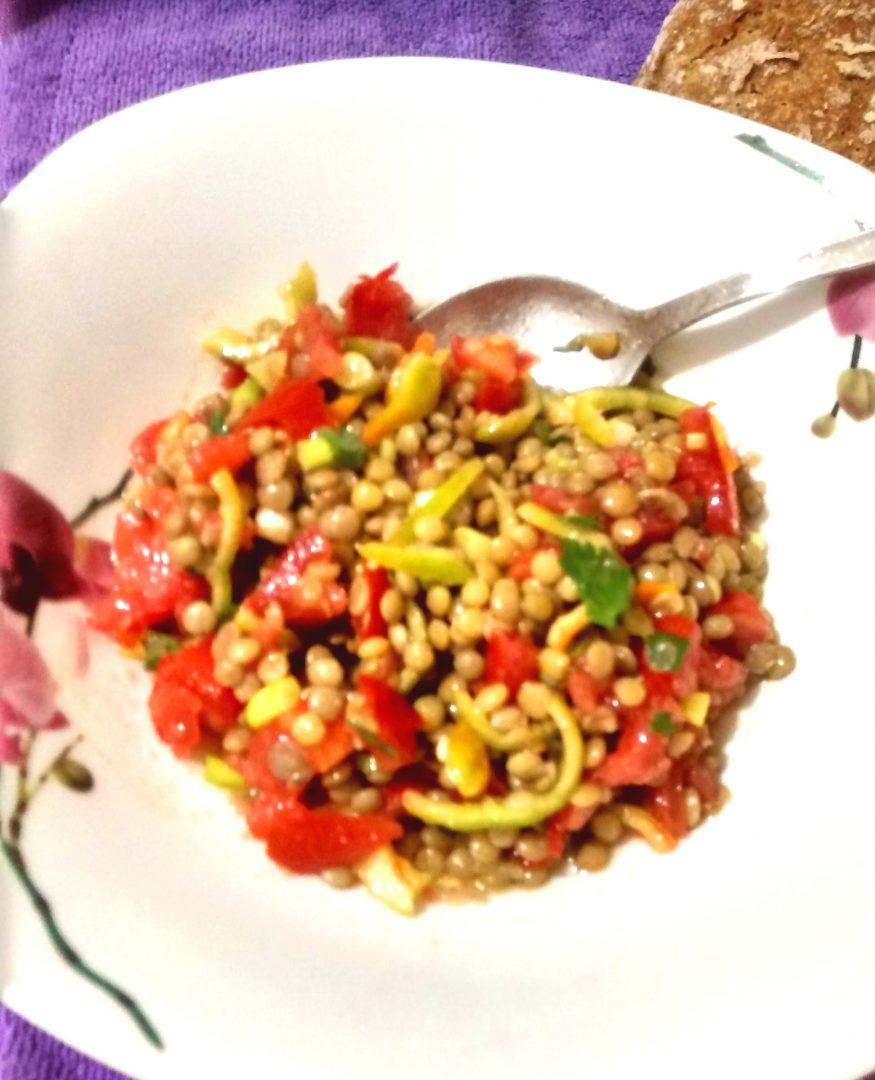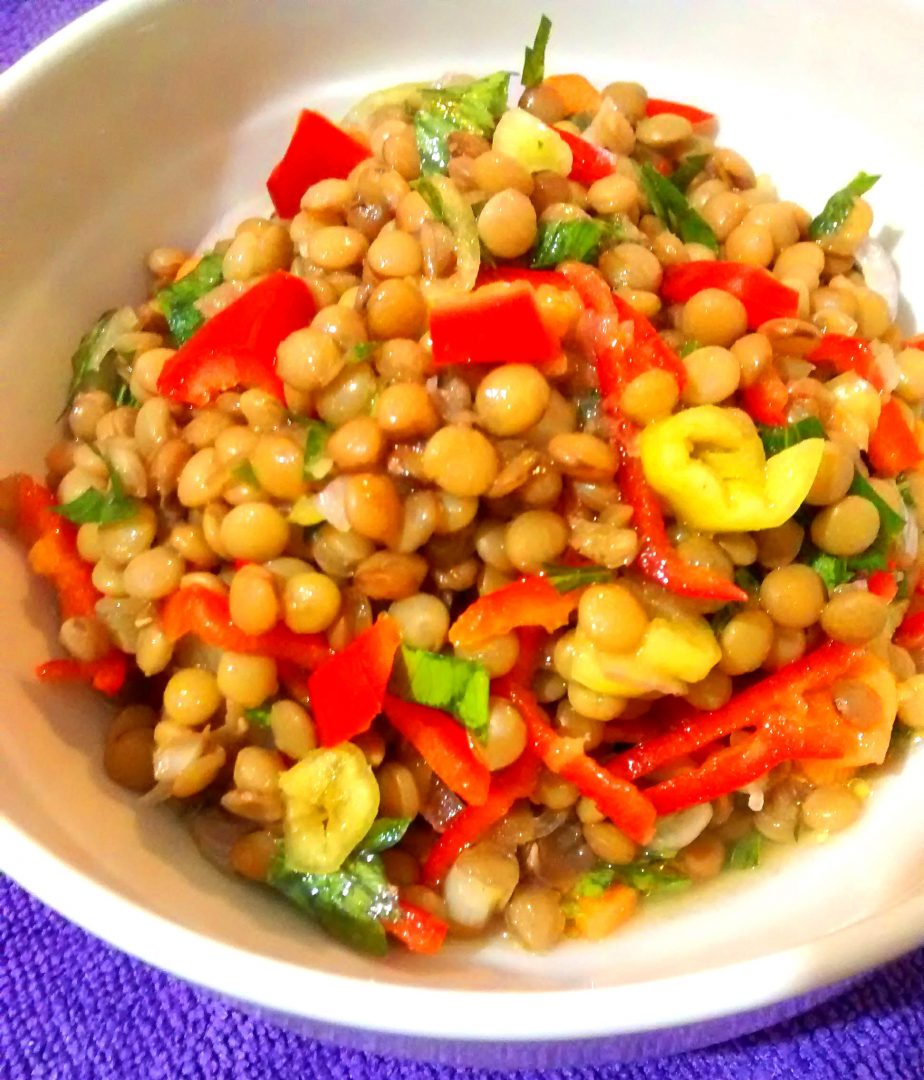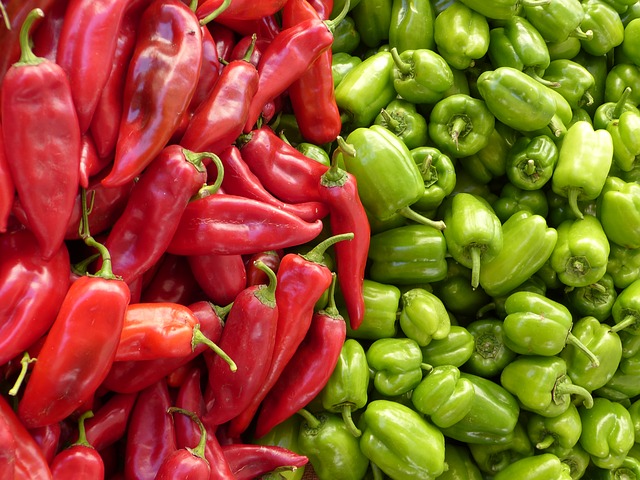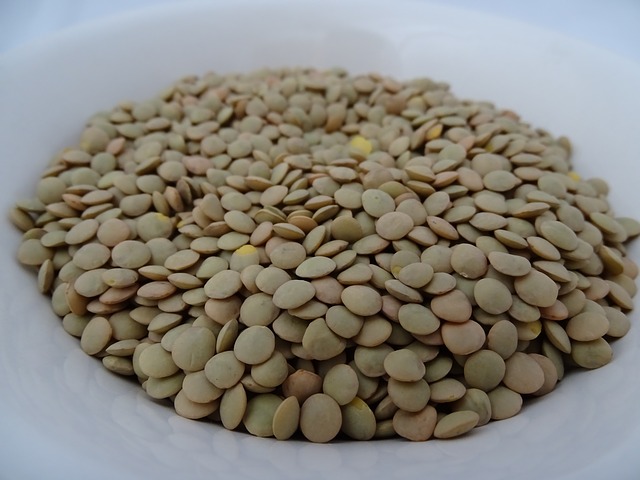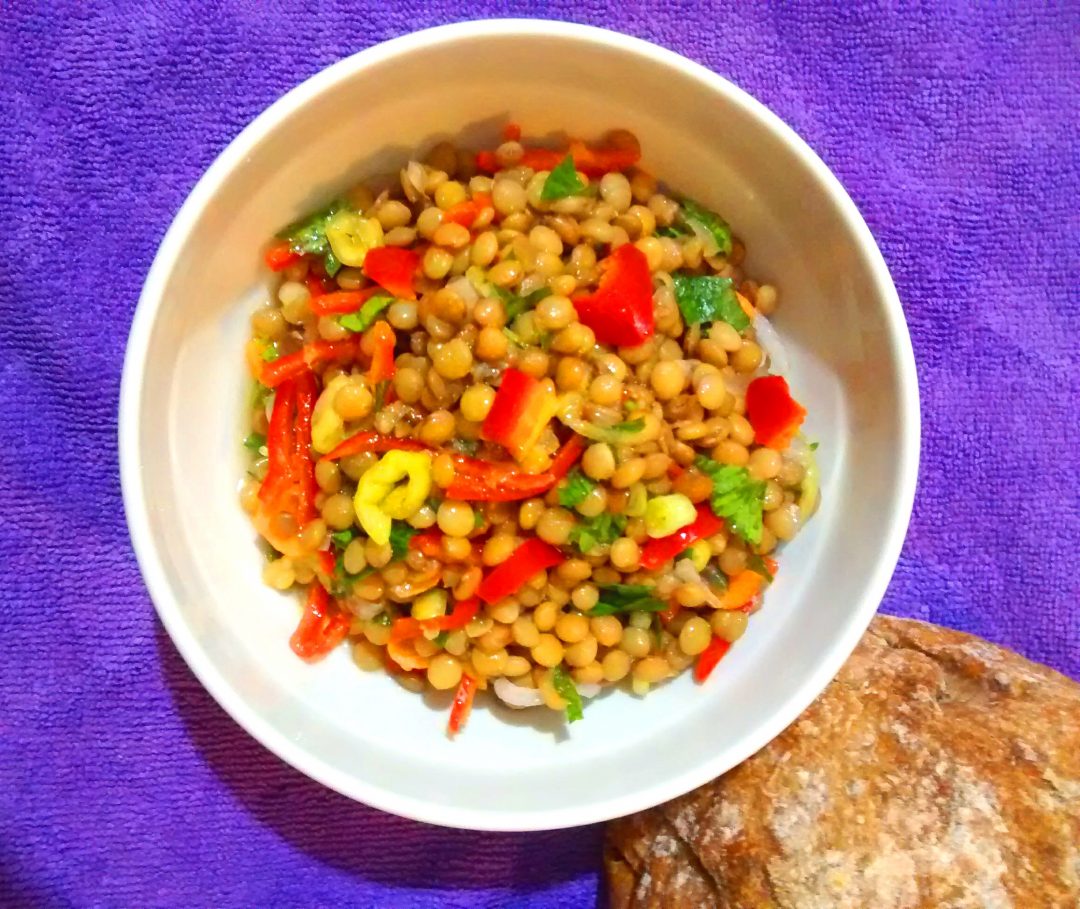 Lentil and red pepper salad