---
There is no doubt that hummus is one of the most popular yet healthy dips out there. This is a simple and easy recipe for homemade hummus with a twist; the smoked paprika adds a seductive smoky flavor and aroma. The smoked paprika hummus stuffed tomatoes is an impressive and nutritious side dish offering a refreshing take on spring tomatoes.
In the bowl of a food processor, combine the chickpeas, garlic gloves, tahini, olive oil, water or chickpea liquid and process for 1'-2' until creamy and smooth. Add the salt, cumin, hot paprika and lemon juice. Process for 1'. Scrape sides and bottom of the bowl and process again, if the hummus is too thick, add 1-2 tablespoons of water or chickpea liquid until you reach the perfect consistency.

Fill with hummus. Garnish with a drizzle of olive oil and dash of smoked paprika. Serve with avocado slices, tortilla chips and green salad.
Tea pairing
For the tea lovers and fanatics who passionately seek food and tea pairings and yearn to explore the dynamic between the aromas and flavors we find in teas and food, mentha pulegium or pennyroyal tea is delightful with smoked paprika hummus stuffed tomatoes. Analyzing the unique aromatic properties of this Greek herbal tea, its delicate and minty flavor awakens your senses, balances and even accentuates the flavors in the smoked paprika hummus stuffed tomatoes.
The smoky sweet flavor of lavender is fragrantly delicious when combined with green tea. This tea can balance the delicious density of the smoked paprika hummus. I strongly recommend the lavender green tea as the perfect sipping partner. This is the best vegan snack-and-tea combination you will ever taste!
How to cook dried chickpeas
Soak the dried chickpeas 12 hours or overnight; add them to a large bowl and cover with several inches of water. As they re hydrate, they triple in size, the not re hydrated that float you have to throw away because they will not absorb water and cook properly. After soaking, rinse and add the chickpeas to a large pot, cover with several inches of water and bring to a boil. Cook with the lid on over medium-high heat for 40'-50', until they reach your desired tenderness.
Zero Waste
Chop the flesh of the tomatoes, place into a freezer bag, freeze raw. This can be the base for a tomato sauce.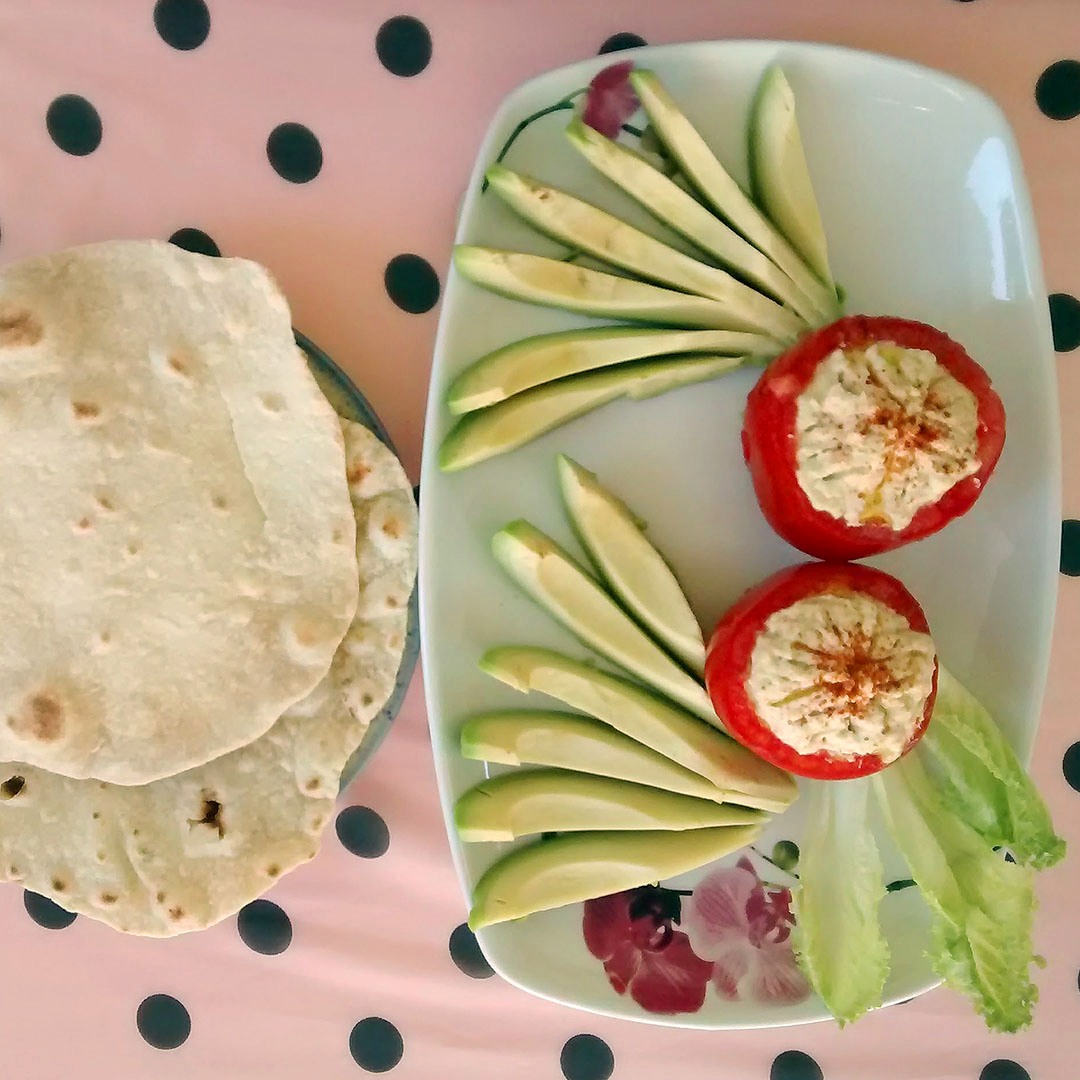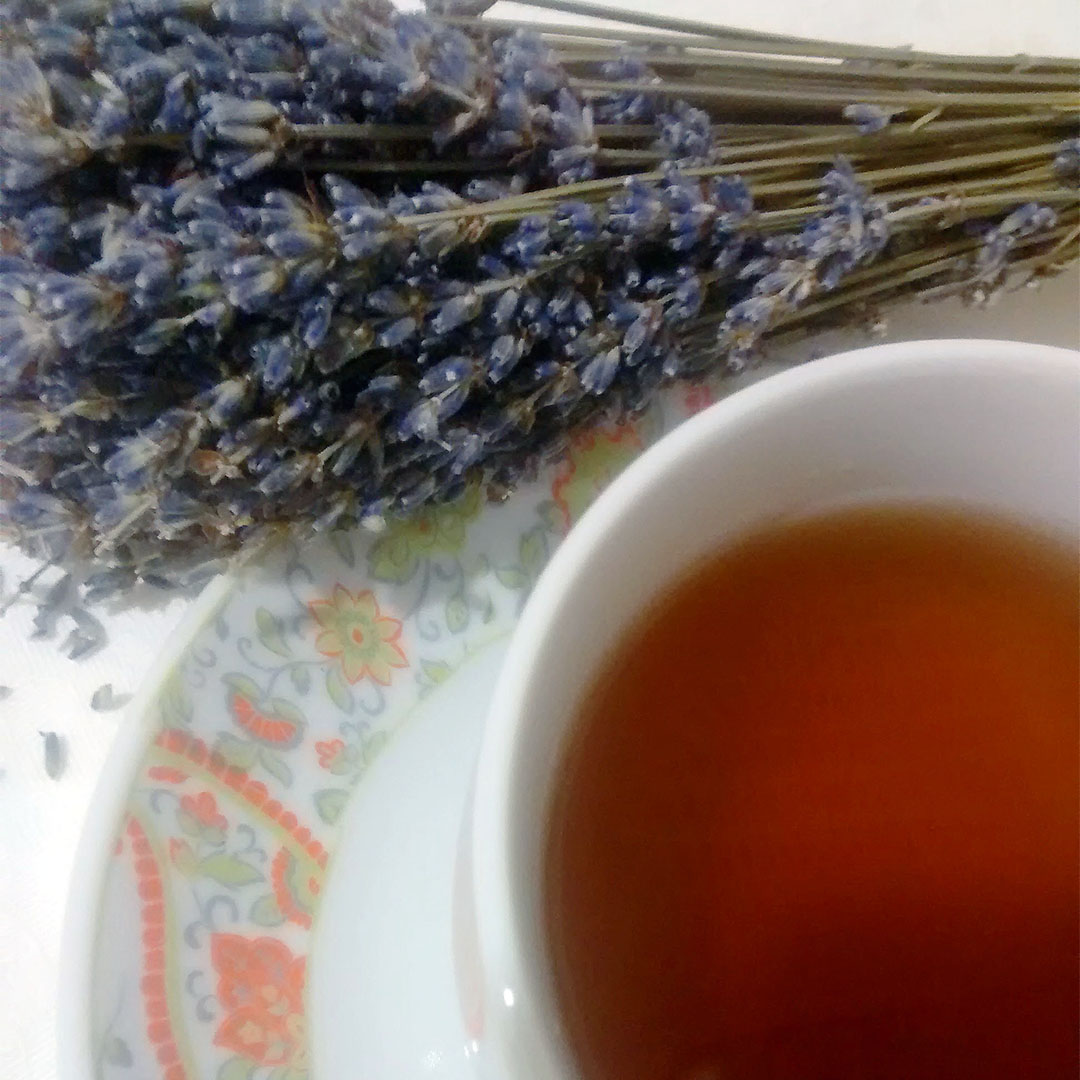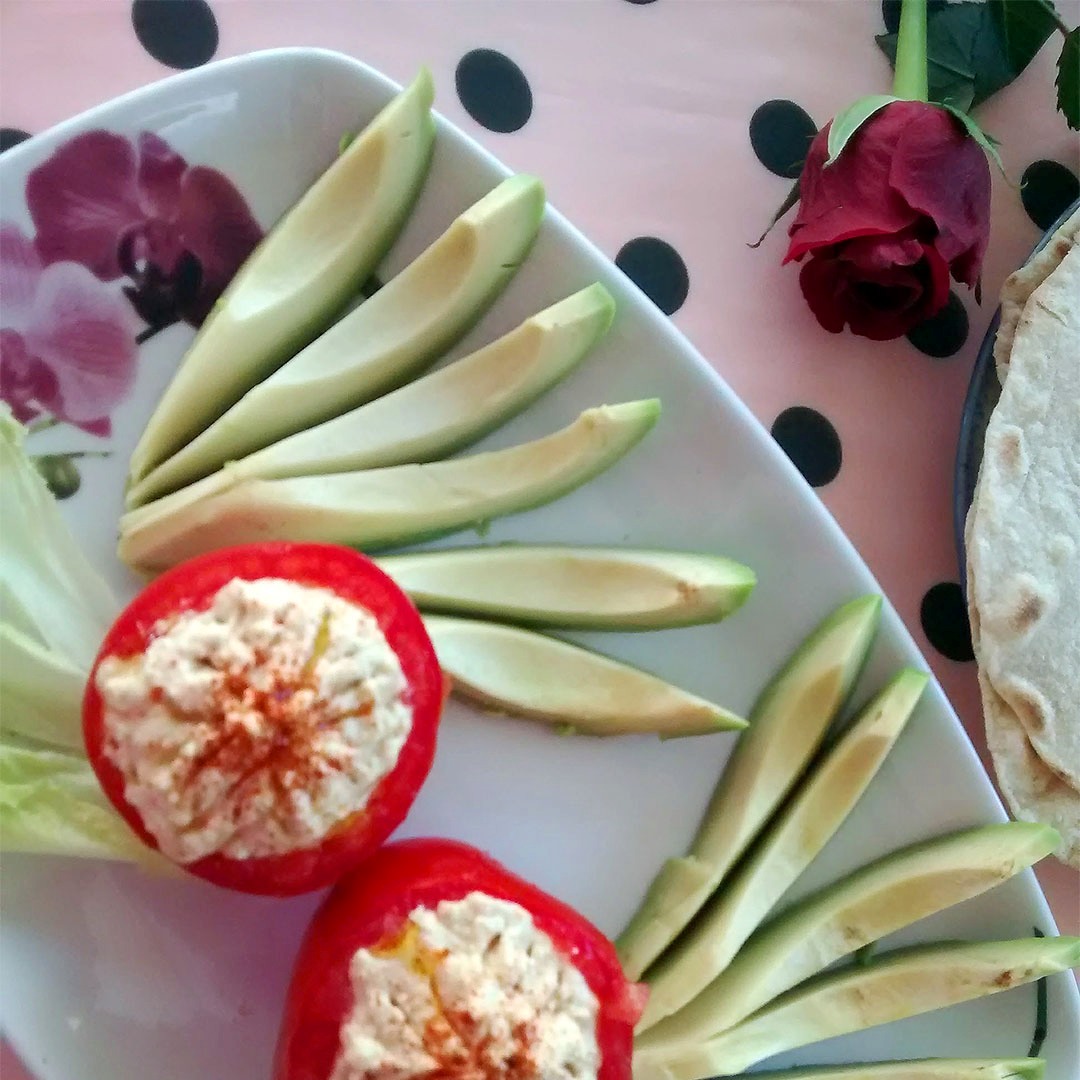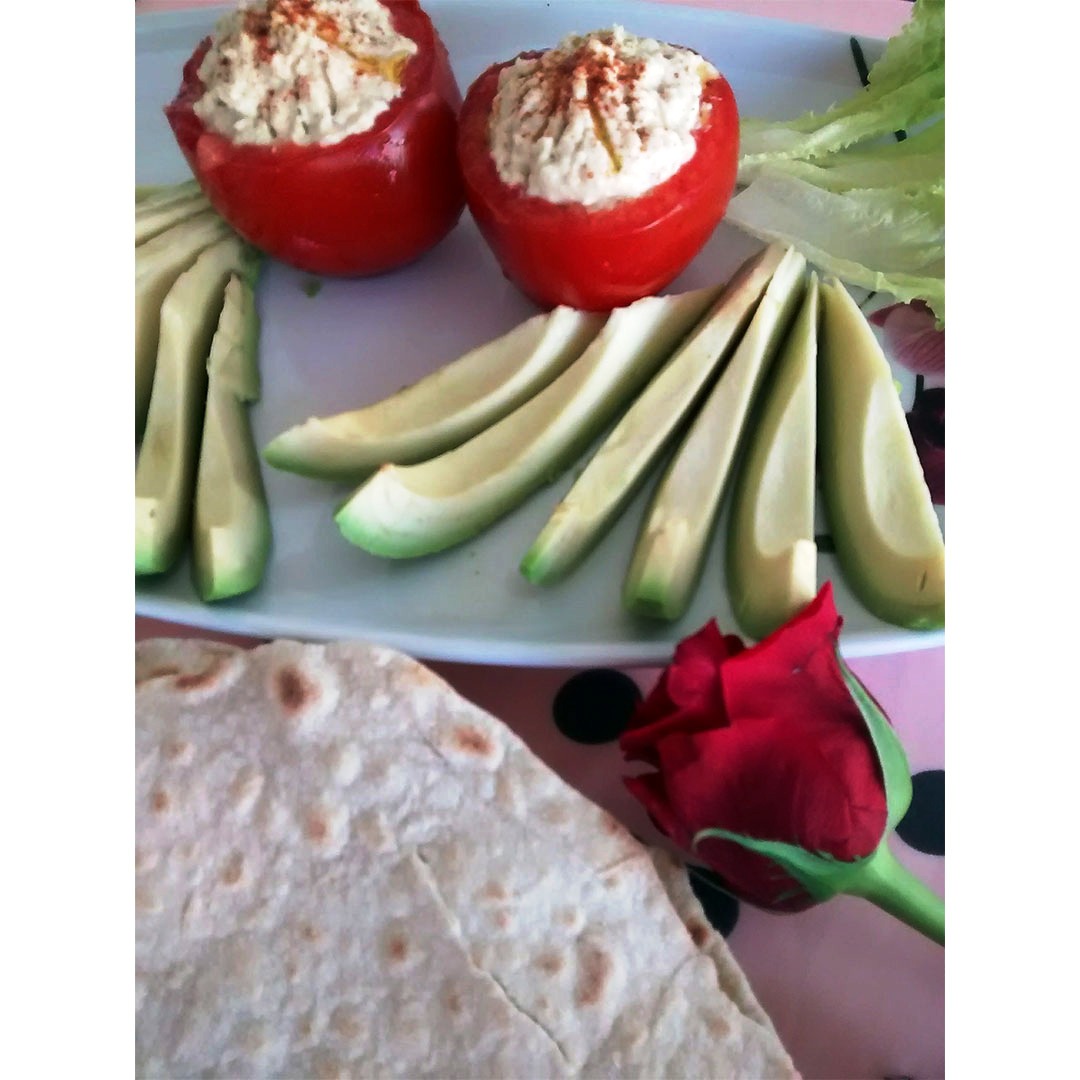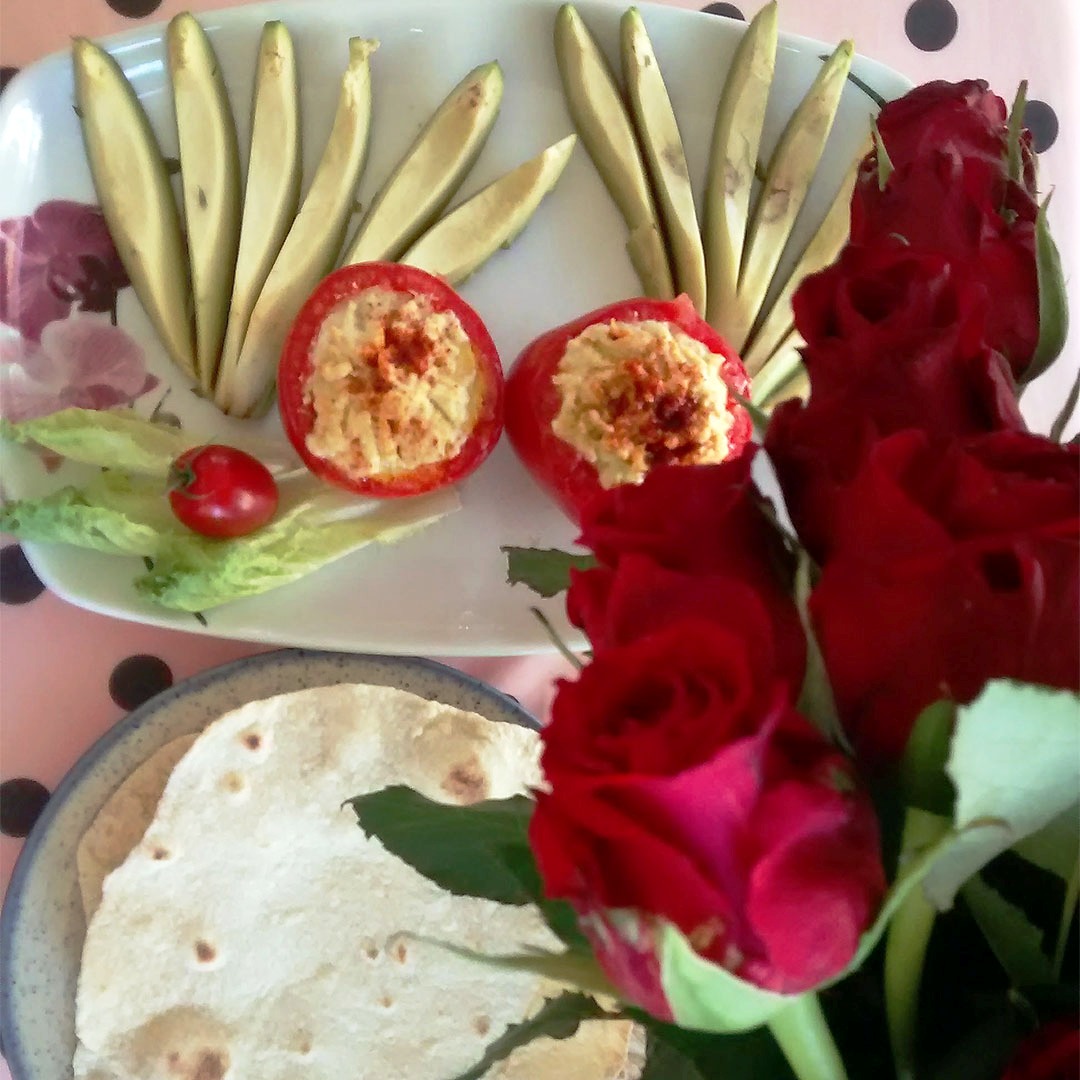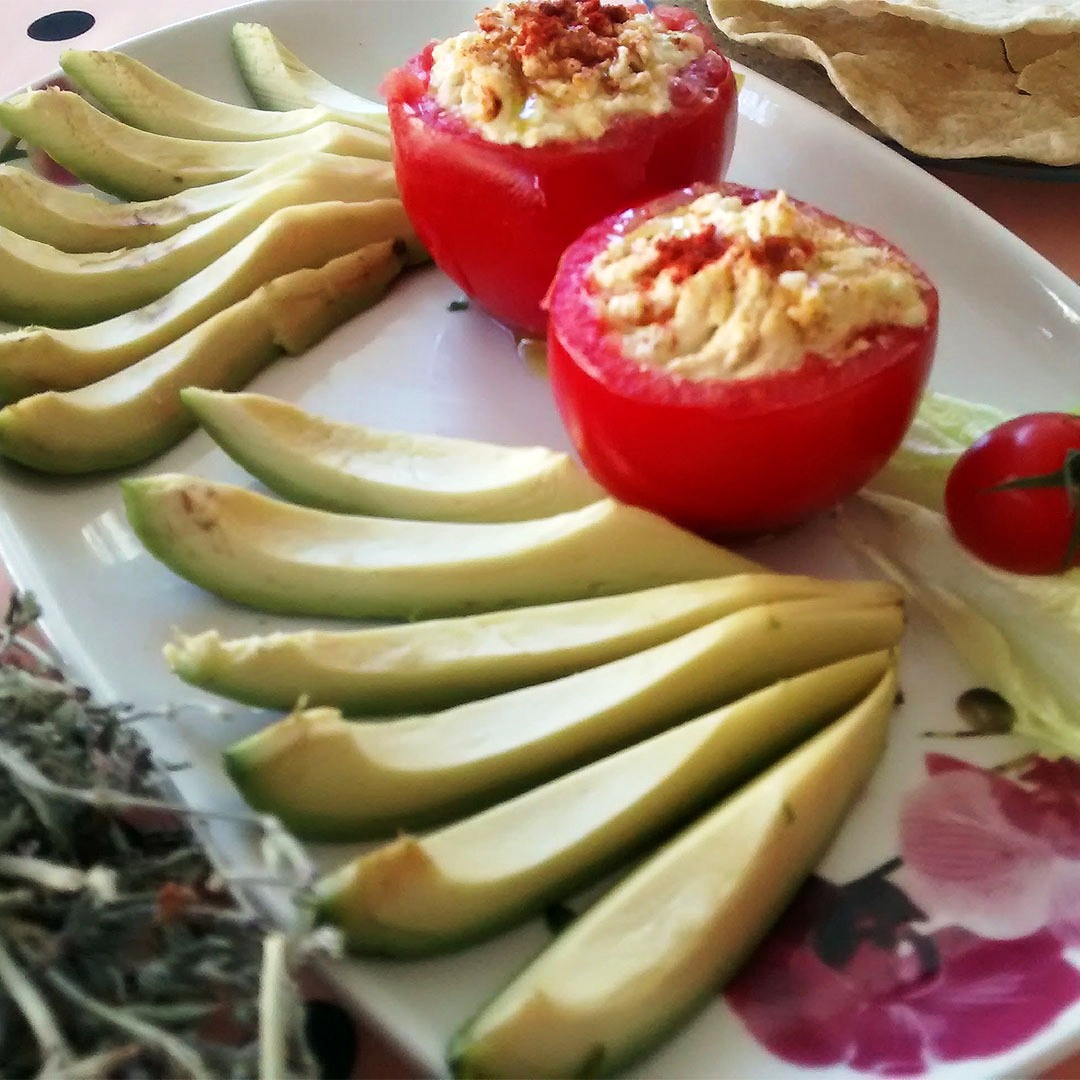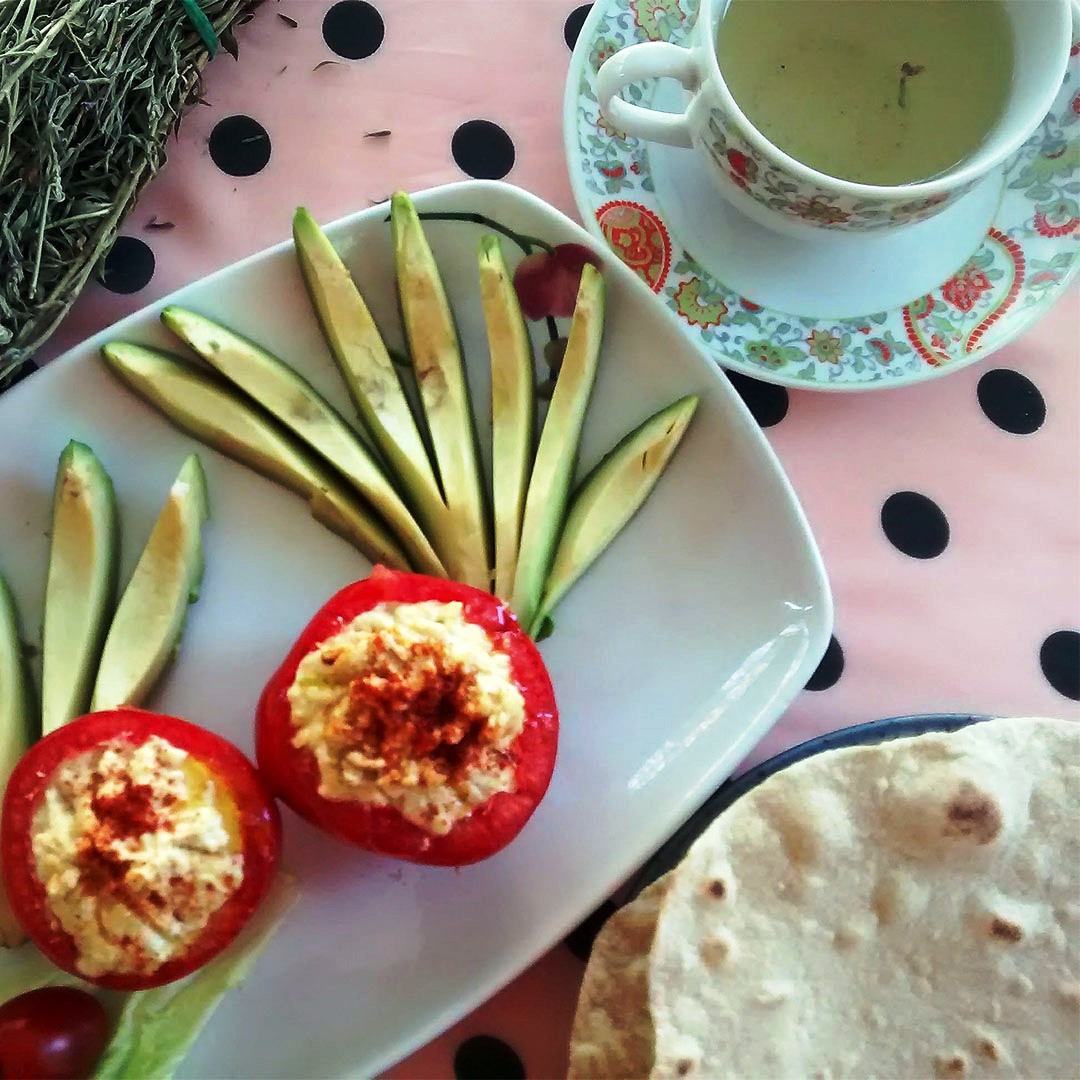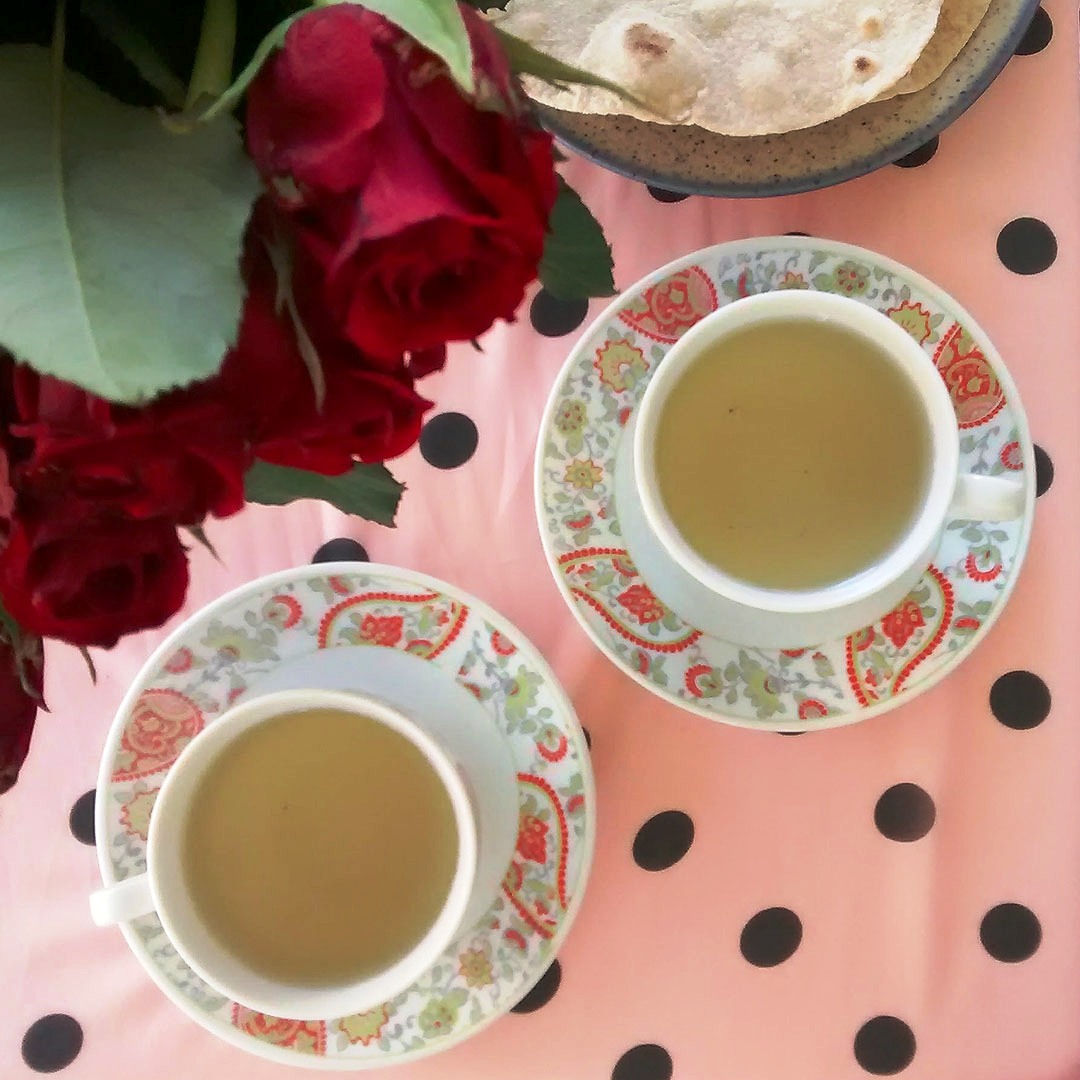 Smoked paprika hummus stuffed tomatoes