---
Stuffed courgette flowers are considered a delicate and vegan viand perfect for summer gatherings. This recipe is a real celebration of summer! The vibrant colors of this dish, its bright aroma of fresh herbs, and its tangy lemon flavor will offer you an unforgettable food experience. Aromatic white wines defined by citrus notes are an ideal accompaniment to stuffed courgette flowers.
Gather all the ingredients and prepare them as required by the recipe before you start cooking, the finely sliced scallions; shredded courgettes; rice; lukewarm water; finely chopped mint leaves; finely chopped dill; salt and pepper; olive oil; roughly chopped carrots; small courgettes; and lemon juice.

In a large, deep skillet sauté the chopped scallions with some lukewarm water over medium heat for a few minutes until they are very soft. Place the shredded courgettes, stir to mix and sauté for a few more minutes until they begin to soften.

Gently open up each flower. Use a teaspoon to place the filling inside each flower. The flowers must not be completely full in order to close them by lightly twisting the ends of the petals to seal. Place the stuffed flowers in the casserole dish tightly together to prevent them from floating up during cooking.

Dissolve 1/2 tsp salt into the rest of the lukewarm water and pour into the casserole dish along with 1/4 cup olive oil. Place a large heatproof plate you on top of them to keep the stuffed courgette flowers submerged. Cook over low-medium heat for 20' until the rice is fully cooked.

Remove from heat. Remove the plate. Squeeze 1 lemon and season with some freshly ground black pepper. Serve the stuffed courgette flowers with the carrots and small courgettes.
Zero Waste
During the heat of summer you can find at your local farmers market courgettes with flowers still attached. Do not throw away the flowers because they are not only edible but also beautiful delicacies. There are two different types of flowers - the male and the female; the male flowers bear no fruit and the female flowers are attached on the courgettes. They both have a bright yellow color. Male flowers that grow on stems are bigger than the female blossoms and they are hard to find at a grocery store or a farmers market. The female blossoms are smaller but they taste the same. The blossoms cannot be stored, though the fruit can. You do not have to throw the flowers away, male or female or both. Reduce your food waste by recreating this vintage recipe exploring the cuisine of Izmir from the community of Greeks from Izmir.
Wine and Food Pairing
For the optimum eating experience, choose an aromatic white wine defined by citrus notes with stuffed courgette flowers.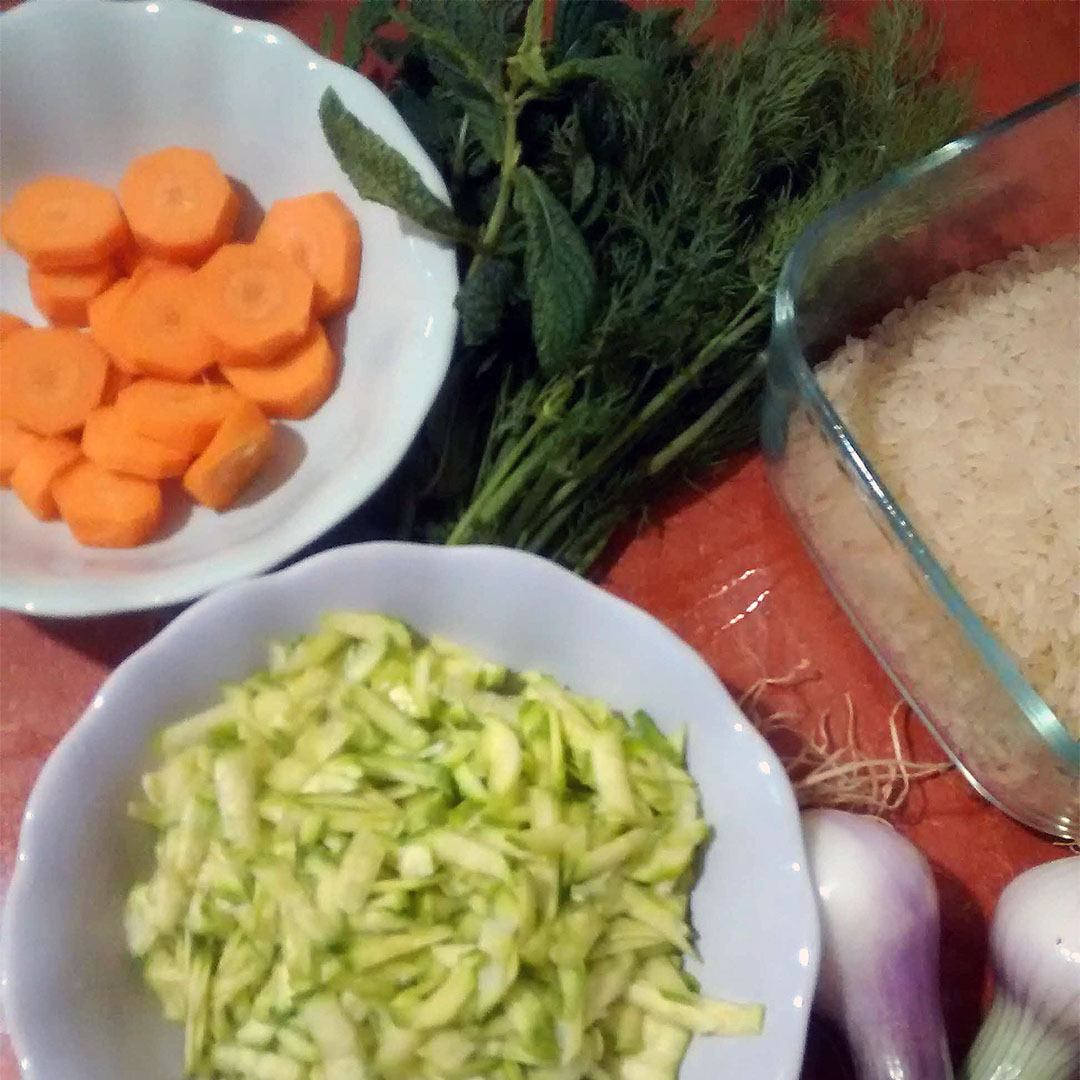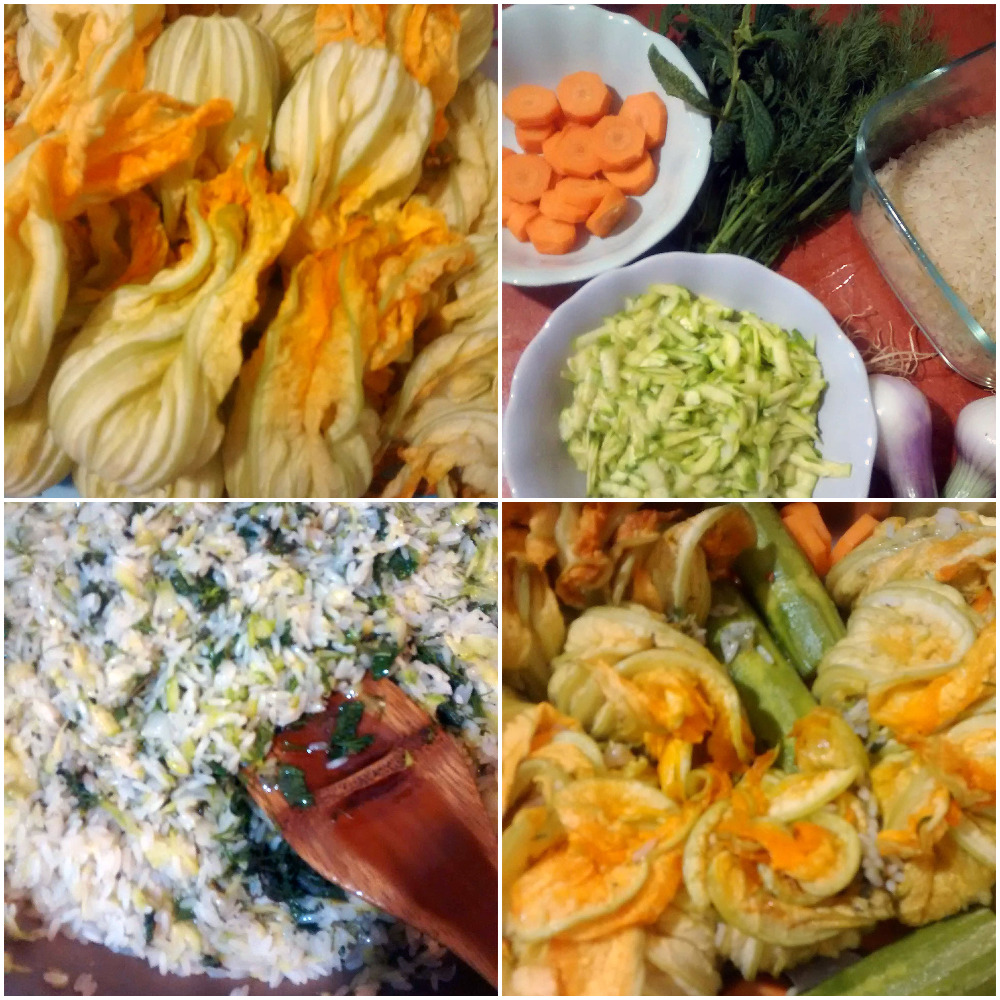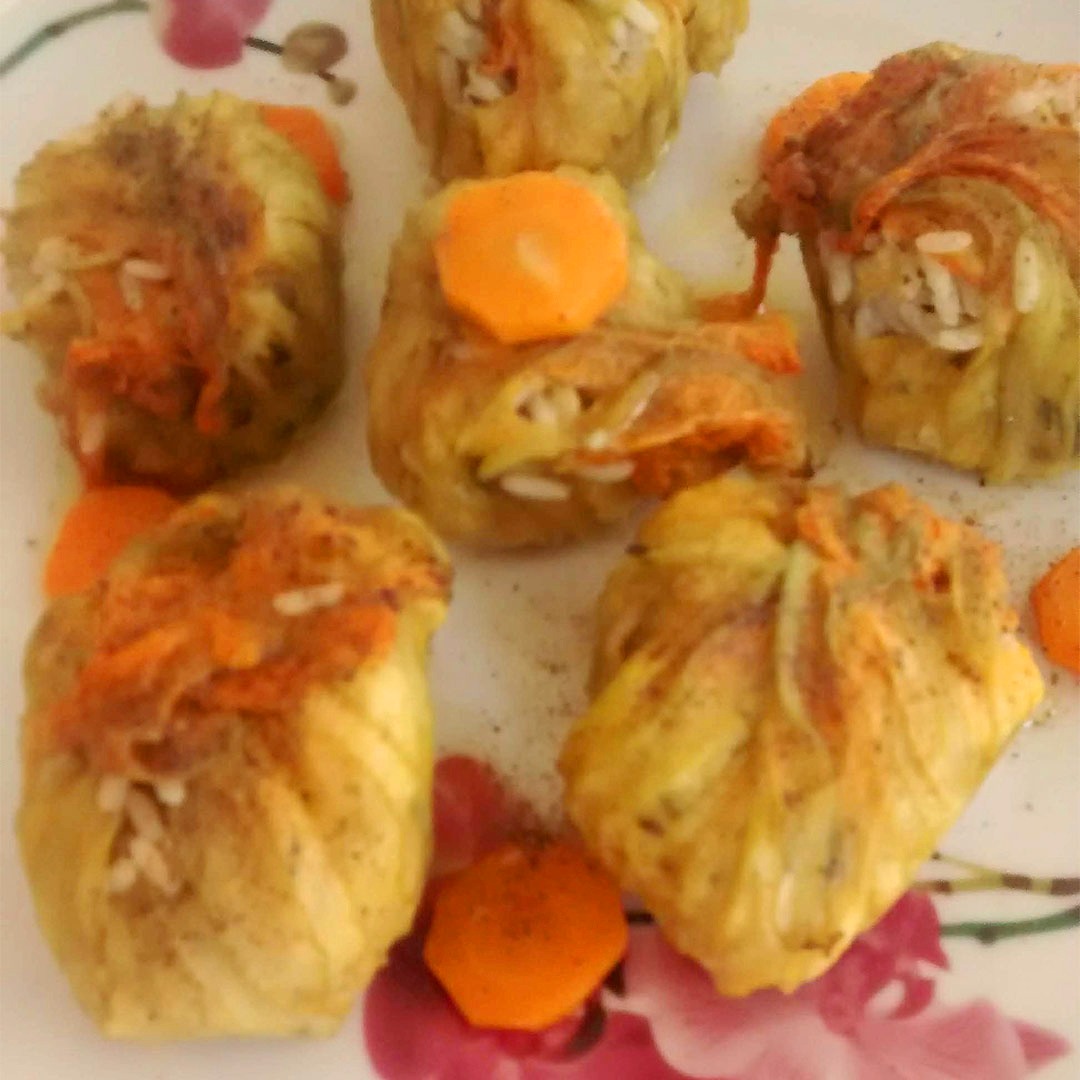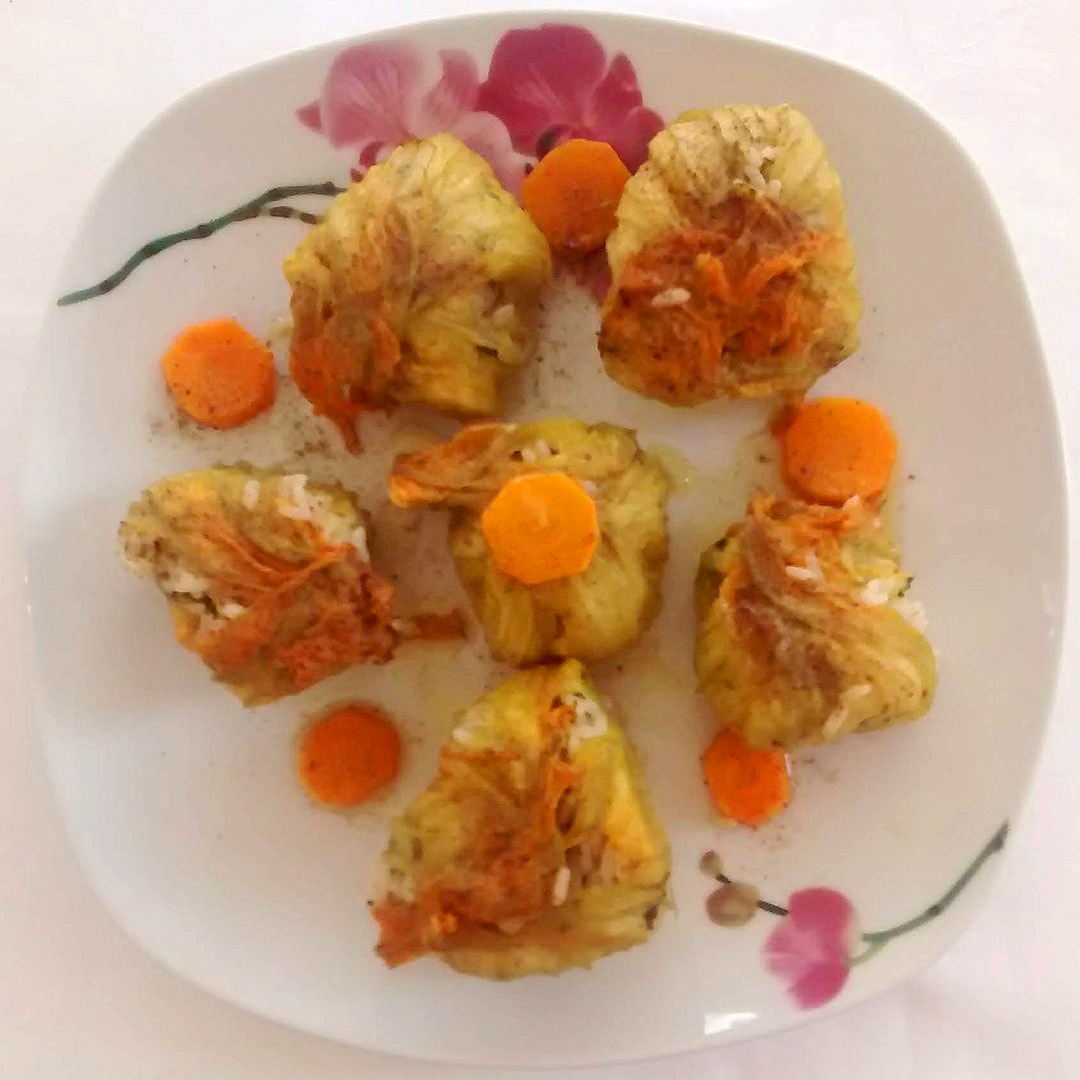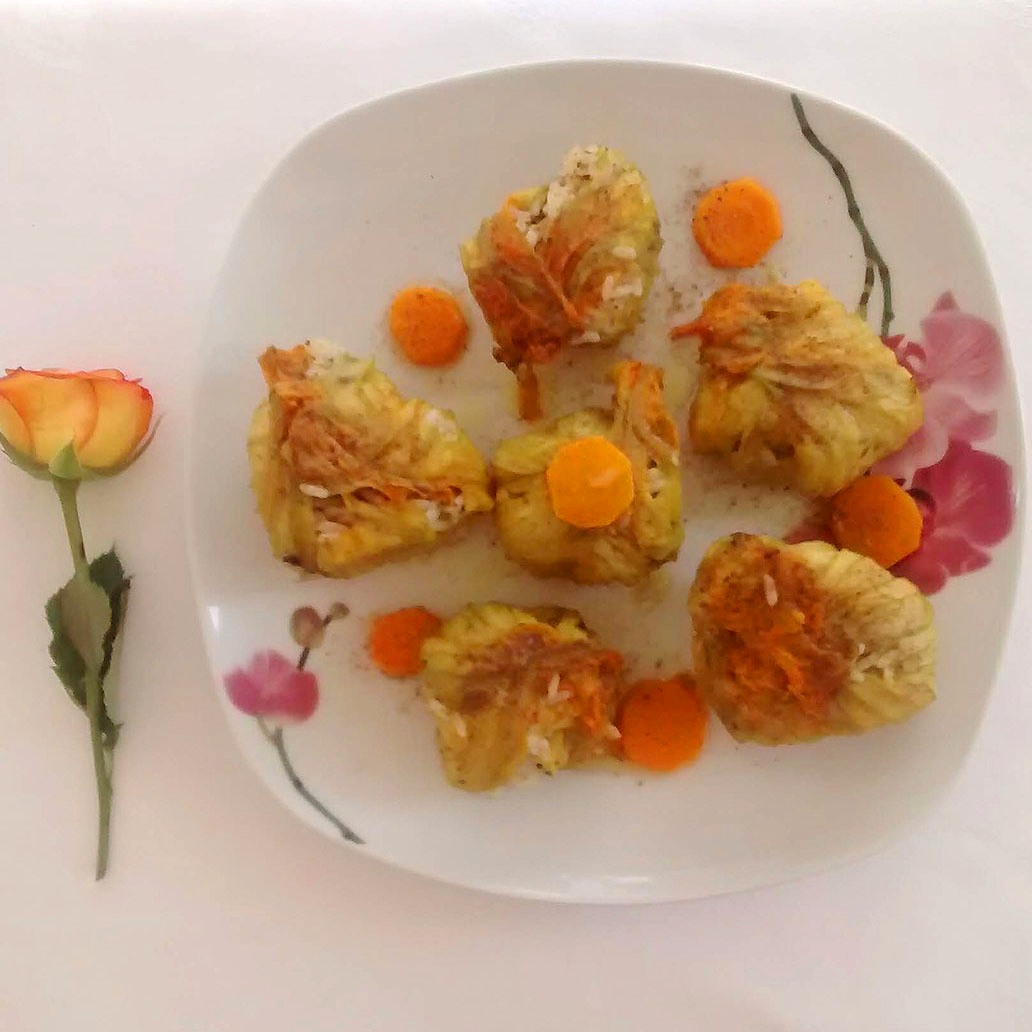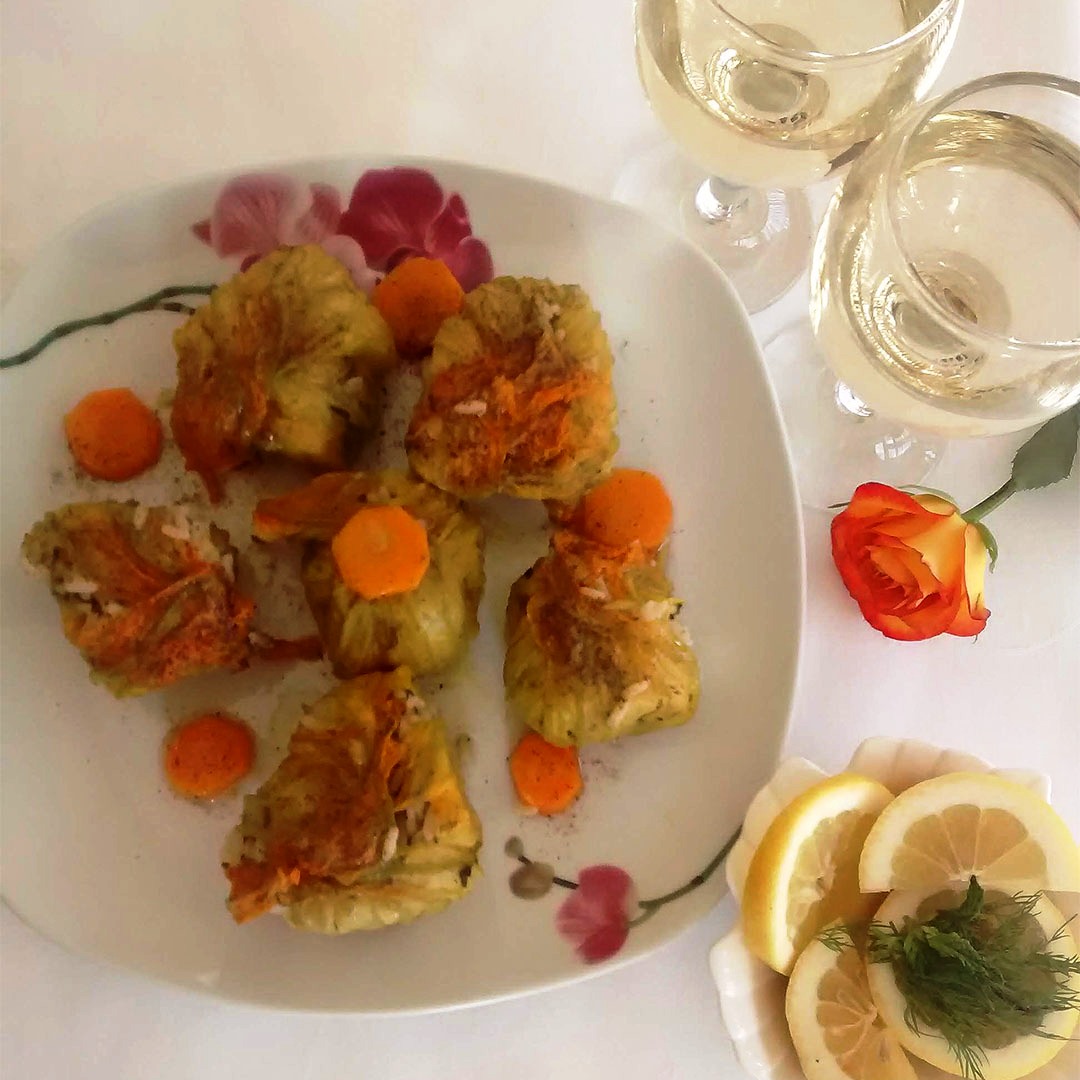 Stuffed courgette flowers